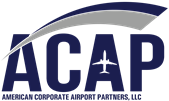 American Corporate Airport Partners, LLC
American Corporate Airport Partners, LLC develops, builds, finances and manages corporate and business aviation infrastructure assets at airports across the U.S.

Black Bear Midstream Holdings, LLC
Black Bear Holdings, LLC is a Houston, Texas-based midstream energy business with a natural gas gathering, compression, processing and natural gas liquids transportation system in northwest Louisiana. Black Bear owns and operates 39 miles of gas gathering pipeline and a 40-mile NGL pipeline running from its Caddo natural gas processing facility in De Soto Parish to the Black Lake Pipeline in Bienville Parish.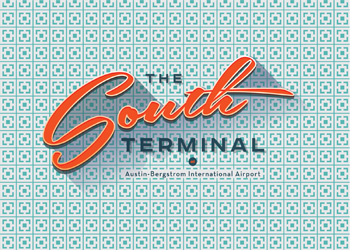 LoneStar Airport Holdings LLC
LoneStar Airport Holdings LLC holds a 40-year lease to operate the South Terminal at Austin-Bergstrom International Airport (AUS) in Austin, Texas. The South Terminal is an existing, three-gate, single-story terminal located on the south end of the airport that was rehabilitated for commercial use starting in 2017. AUS is located eight miles southeast of downtown Austin and is the closest commercial airport to the Austin catchment area.

New Salem Harbor Station
New Salem Harbor Station is a 674-megawatt natural gas-fired power plant constructed on an approximately 20-acre site of a now-deactivated coal-fired power plant near Boston, Massachusetts. New Salem Harbor Station achieved commercial operations in May 2018 and became the first new-build, gas-fired generator constructed in Massachusetts in over a decade. The plant is configured as two independently dispatchable 1x1 combined cycle units, each consisting of a combustion turbine generator, a heat recovery steam generator and a steam turbine generator.

NorthStar Terminals
NorthStar Terminals was formed to develop, build and operate midstream energy assets in North America, with a particular focus on opportunities emerging in the transportation sector for shifting vehicles, trains and marine vessels from diesel fuel to liquefied natural gas (LNG). NorthStar is a joint-venture partner in the 120,000-gallons-per-day JAX-LNG liquefaction terminal and Polaris New Energy barges delivering LNG to customers in Jacksonville, Florida.

NorthStar Transloading LLC
NorthStar Transload is a fully permitted and zoned rail transloading terminal in the heart of the Bakken Shale. The terminal is located on the Montana-North Dakota border in McKenzie County, North Dakota on a 400-acre parcel of owned land that is bisected by the Burlington Northern Santa Fe railroad. NorthStar's East Fairview and Alexander terminals are connected by the 23-mile NorthStar Express crude pipeline, which has 80,000 barrels per day of throughput capacity and interconnections with the Dakota Access Pipeline along with several regional crude gathering pipelines.
OTG Management
OTG is a leading concession operator at North American airports, including Newark Liberty International, Houston George Bush Intercontinental, John F. Kennedy International and LaGuardia. The company redesigns airport terminals and partners with renowned chefs to open restaurants. These restaurants utilize technology (e.g., tablets, airline loyalty programs, etc.) to deliver products directly to consumers within airports.

Ports America
Ports America is the largest independent marine terminal operator in the United States. The company provides terminal management and a full range of stevedoring, labor services and labor management in more than 80 locations in 40 ports. It is the only tri-coastal operator and holds an approximate 27% share of the total U.S. container market. Key locations include New York/New Jersey, Baltimore, Los Angeles/Long Beach, New Orleans, Savannah, Charleston, Tacoma, Tampa Bay, Miami and Houston.

Rand Logistics, Inc.
Rand is one of the largest Jones Act maritime infrastructure businesses on the Great Lakes, with 24 vessels that ship dry-bulk commodities such as iron ore pellets, limestone aggregates, grain, coal and salt.

REEF Technology, Inc.
REEF Technology is the largest parking operator in North America, with over 4,500 locations and 2 million parking spots. The company is a leading provider of last-mile parcel delivery services and logistics through its ghost kitchens, electric vehicle charging and online grocery delivery business units. REEF leverages data analytics across its infrastructure footprint to analyze capacity utilization, driver behavior and staffing.

Watco Companies, LLC
Based in Pittsburg, Kansas, Watco Companies provides transportation, terminal and port, mechanical, and supply chain services for customers throughout North America and Australia. Watco's Transportation Services group is one of the largest short-line rail transportation service providers in the U.S. and Australia. Watco's Terminal and Port Services business segment operates throughout the U.S. and Mexico. Watco's Mechanical Service segment has one of the largest rail car repair shop networks in North America, and Watco Supply Chain Services segment provides supply chain services in highway, intermodal, rail logistics and international logistics.